Randymars Painters Contractors is a local, family-owned home remodeling and painting business in the Boston metro area. We are dedicated to bringing the community quality workmanship at affordable prices. Our professional, trained painters and contractors offer a wide variety of services including drywall and plaster, pressure washing, and, of course, professional house painting. Whether you're looking for help with finishing a basement or just need assistance with getting a gorgeous paint finish, Randymars Painters Contractors is here to help!
Painting and drywall
Pressure washing services
Quality work at affordable prices
We do all jobs, small or large
Licensed and insured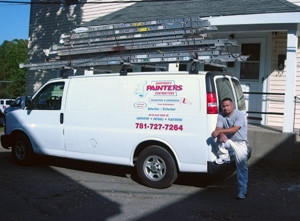 Put the Finishing Touches on Your Renovation Project
With 20 years of experience, the team at Randymars Painters Contractors has the skill and knowledge to efficiently and beautifully complete just about any home renovation or painting project. We use the best, high-tech painting equipment to produce a superior finish and fast service to freshen your home or commercial space in no time. At Randymars Painters Contractors, our professional house painters and remodeling contractors have a reputation for courteous, quality service: We would be honored if you'd consider us for your next remodeling or painting project.
Painting Services and More
Don't forget, we do much more than just painting! Randymars Painters Contractors installs drywall, pressure washes homes, and more. In a nutshell, we provide all of the professional contracting and installation services needed to freshen or renovate your home or commercial space. No matter which of our numerous services you use, your house will look like new. Call today to learn more about how Randymars Painters Contractors can help revitalize your home!